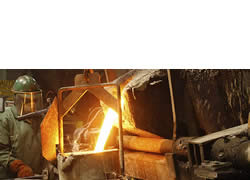 Client: Various aerospace companies
Value: On-going
UKAS traceable calibration
Temperature uniformity surveys
NADCAP advice and calibration
Full range of R&C and temperature products ex-stock
Description
Located in the heart of Lancaster, we work closely with many of the leading local aerospace companies for onsite calibration to NADCAP standards.
Fully trained to the highest standards, and with the latest calibration equipment, the W H Good calibration team offer traceable UKAS calibration 'on' or 'off' site including temperature uniformity surveys.
Our professional service team ensure you get the best out of your investment, protecting reliability and reducing down time risk.