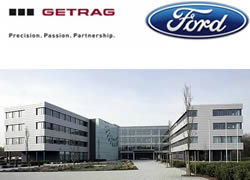 Value: £15k
ABB SM3000 Videographic Recorders
Re-configure existing ABB Controllers
Description
Installation of ABB SM3000 Videographic Recorders utilising the existing type K thermocouple cables located within the panel. Six Duplex temperature sensors in total.
Re-configure the existing controllers (C250 & C300) to retransmit the set-point values (4 to 20mA), then run twisted pair screened cable from each controller to the SM3000.
Run Modbus RS485 cable from ABB SM3000 to all the Carbon Potential controllers to get the PV & set-point values across.