Testimonials
"I would like to take this opportunity to thank you for your contribution in resolving the high voltage power supply issue at the paper machine following the transformer failure that occured in March.
As we all know, technical failures of this nature create a difficult and demanding time from a personal point of view, however your commitment to working determinedly on a solution was a key factor in enabling the early start-up of the paper machine and minimising any mid-term impact to the UK TAD paper supply.
Once again, thank you for your efforts. I highly appreciate any disruptions made to your personal plans to support the transformer repairs."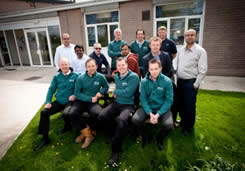 Project 1
"We have recently posted an article on our Intranet for communication to UU staff which details the successes achieved on the IOM Project. I would like to thank you and your site operatives Stefan and Mark who were involved in this project and helped make it such a success."
Project 2
"This work was carried out to a high standard and using United Utilities framework parts and solutions. There was obstacles such as working from poor commented code and poor quality drawings so a full site survey was carried out and any unknowns resolved. Also as this was a major pumping station with high risk the work was planned around and to complete the major parts before the bathing season which has tighter consent regulations issued by the environment agency.
With the expertise and experience of the WH Good engineers and electrical staff with a great deal of water process knowledge this work was carried out with minimal disruption to the waste water process.
From this project we have been able to further improve control on both sites easily and have had excellent after sales and technical support from W H Good."

OLC-1 CONTRACTOR OF THE WEEK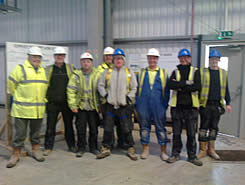 1st November 2012
W H Good
Helpful attitude towards assisting and complying with NSG standards
Consistent high scores for KSBs
Proactive involvement in incident reporting and hazard identification

"I would like to pass on my appreciation to yourself and your colleagues who were involved in the Mechanical & Electrical Engineering Services during the construction of our Manchester New Generation Recycling Facility.
The technical expertise and proposals from your design and project management staff aligned perfectly with our intentions in developing this advanced facility, and were extremely well engineered to control the challenges of extreme dust, heat and moisture within the environment.
Your site management team co-ordinated W H Good direct M&E operatives and the other specialist contractors on site, worked well together with the Biffa team, and delivered a very high standard of installation, on time.
I am also happy that you have continued to work with ourselves now that the facility is operational, and look forward to our future business together."