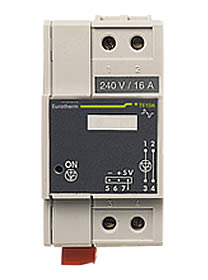 Controlled by an analogue signal which is selectable for DC current or voltage. A '5 volts user' voltage enables local control by a potentiometer.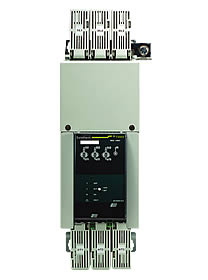 These units, with integral heat sinks, can be driven by either DC or AC logic signals. An analogue 4-20mA input is available which gives a linear time proportional output.
Available with a selection of firing modes to suit most applications. It is suitable for controlling resistive loads with high or low temperature coefficient, short wave infrared (SWIR) or inductive loads.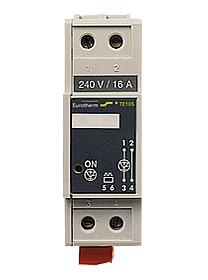 These robust, generously rated thyristor units are ideally suited for applications where voltage and current surges can be expected.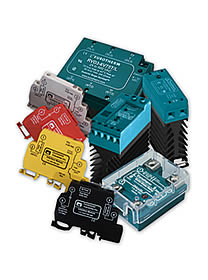 When properly used, a solid state relay provides a high degree of reliability, long life & reduced electromagnetic interference.